How to manage advertising campaigns
If you have the Business or the Network version of AffiliationSoftware, you can create multiple advertising campaigns and manage them all in one single platform. These versions are ideal for those who want to promote multiple websites and for those who want to create an affiliate network.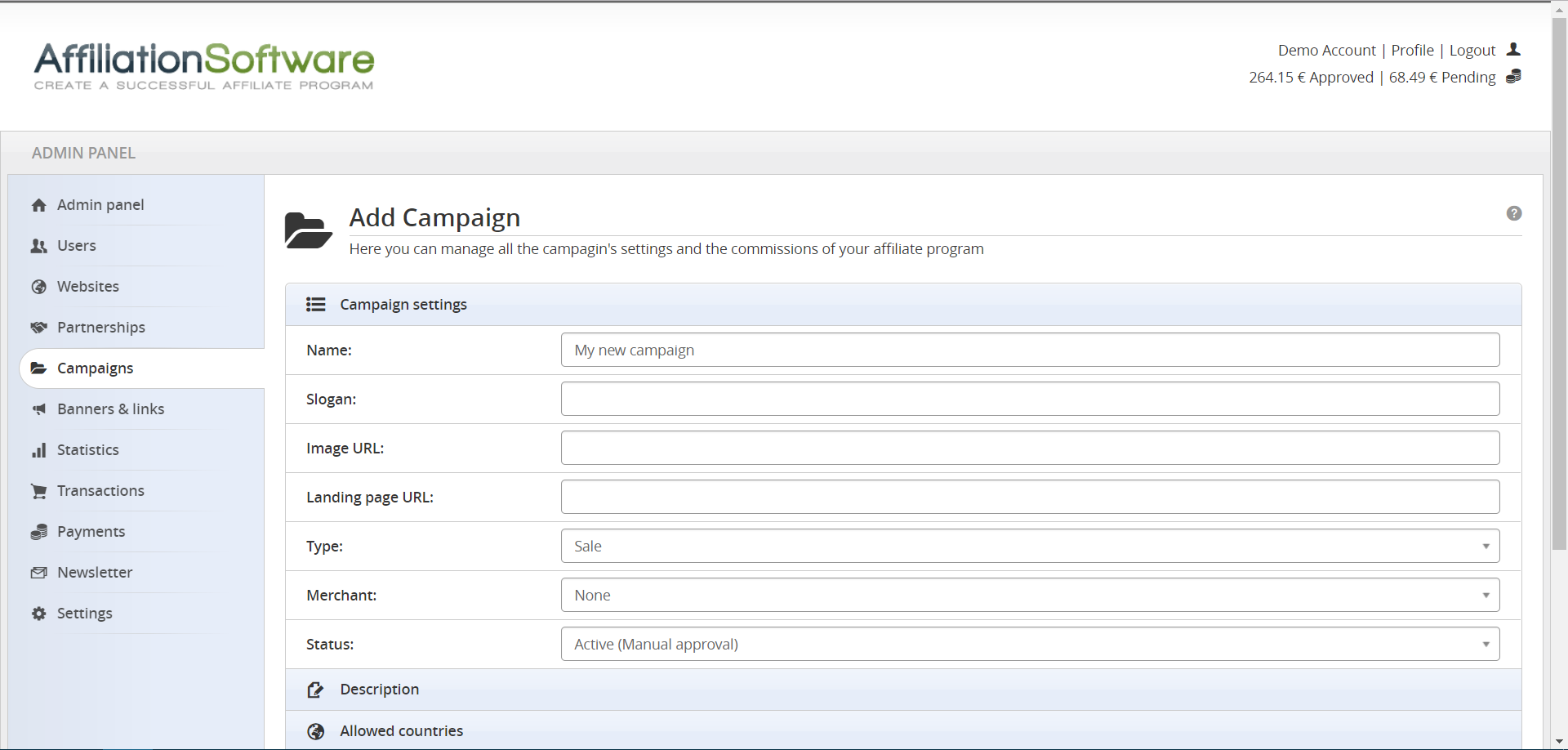 ---
Create an advertising campaign
An advertising campaign is comparable to an affiliate program. Usually every advertising campaign corresponds to a different website.
To create a new advertising campaign go to:
Admin Panel > Campagins > Add
Then complete the required fields. Specifically, enter the name of the campaign, a brief description, and the status of the campaign.
All other fields are optional, you can leave them as they are, or change them according to your needs.
---
Set the campaign's commissions
The next step is to set up at least one commission for this new campaign:
How to set up commissions
Insert banners and links in the campaign
At this point you need to insert at least one banner or a link, to allow affiliates to promote your campaign:
How to insert banners and links
Integrate campaign tracking
The last step required to complete the campaign configuration is to enter the tracking code on your website:
How to integrate tracking
Check if the campaign works
Before opening a campaign it is suggested to test it to make sure everything works correctly:
How to check the tracking
---
You may also be interested in: