How to manage your Affiliate Program
Learn how to manage your affiliate program with this step by step tutorial. With our affiliate management software you can manage affiliates, commissions, payments and more.
Now that you have configured your affiliate program, you just have to launch it to the public and manage it. Our Affiliate software simplifies the entire management process, so you can focus on what really matters: creating successful partnerships and increasing sales with affiliate marketing!
---
Manage the new affiliates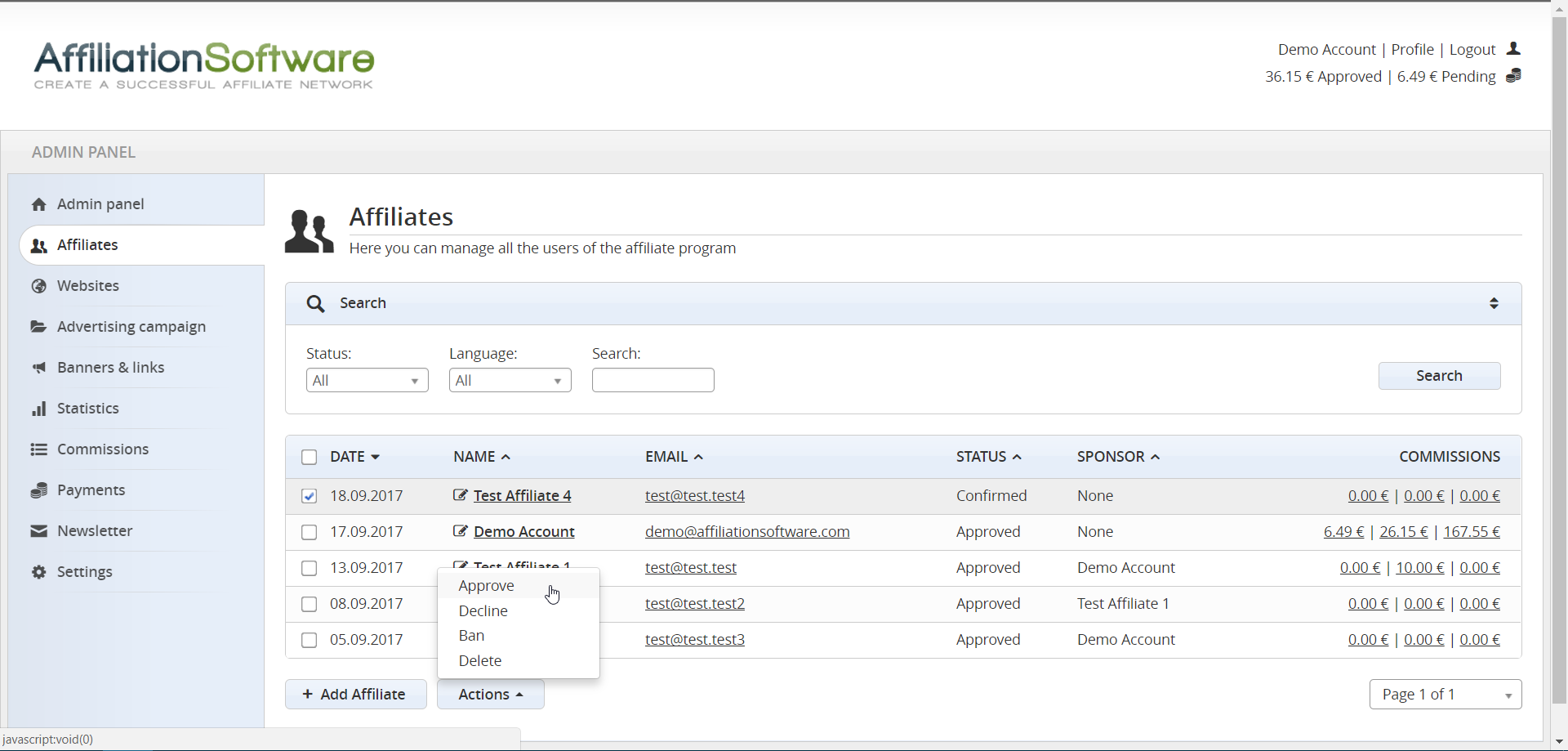 The users that are interested in promoting your website and products will become affiliates by registering to your affiliate program, and this process is fully automated. Otherwise, if you have enabled manual registration, you just need to approve the new affiliates by clicking the "approve" button, available at the bottom of the page. Remember that only the approved users can access the affiliate panel.
Admin Panel > Affiliates
» Learn more about managing affiliates
---
Approve the commissions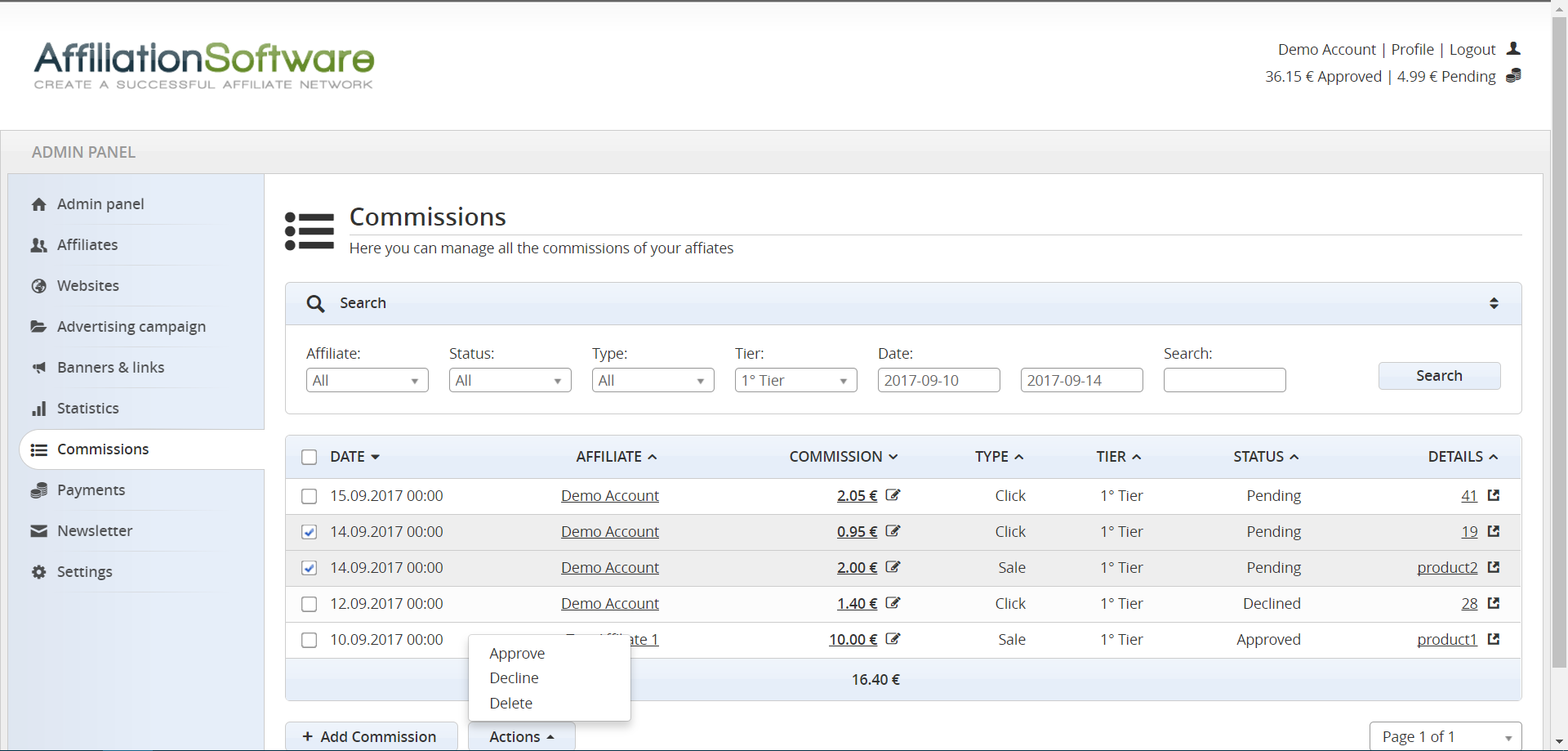 When an affiliate refers a sale on your website, our affiliate management software will recognize it and assign the respective commission automatically. Each commission is initially registered as "Pending" so the affiliate program's administrator can easily approve it, if it is valid, or otherwise decline it, for example, if the order was canceled or has not been paid. Only the approved commissions will be paid to the affiliates.
Admin Panel > Commissions
» Learn more about managing commissions
---
Send payments to affiliates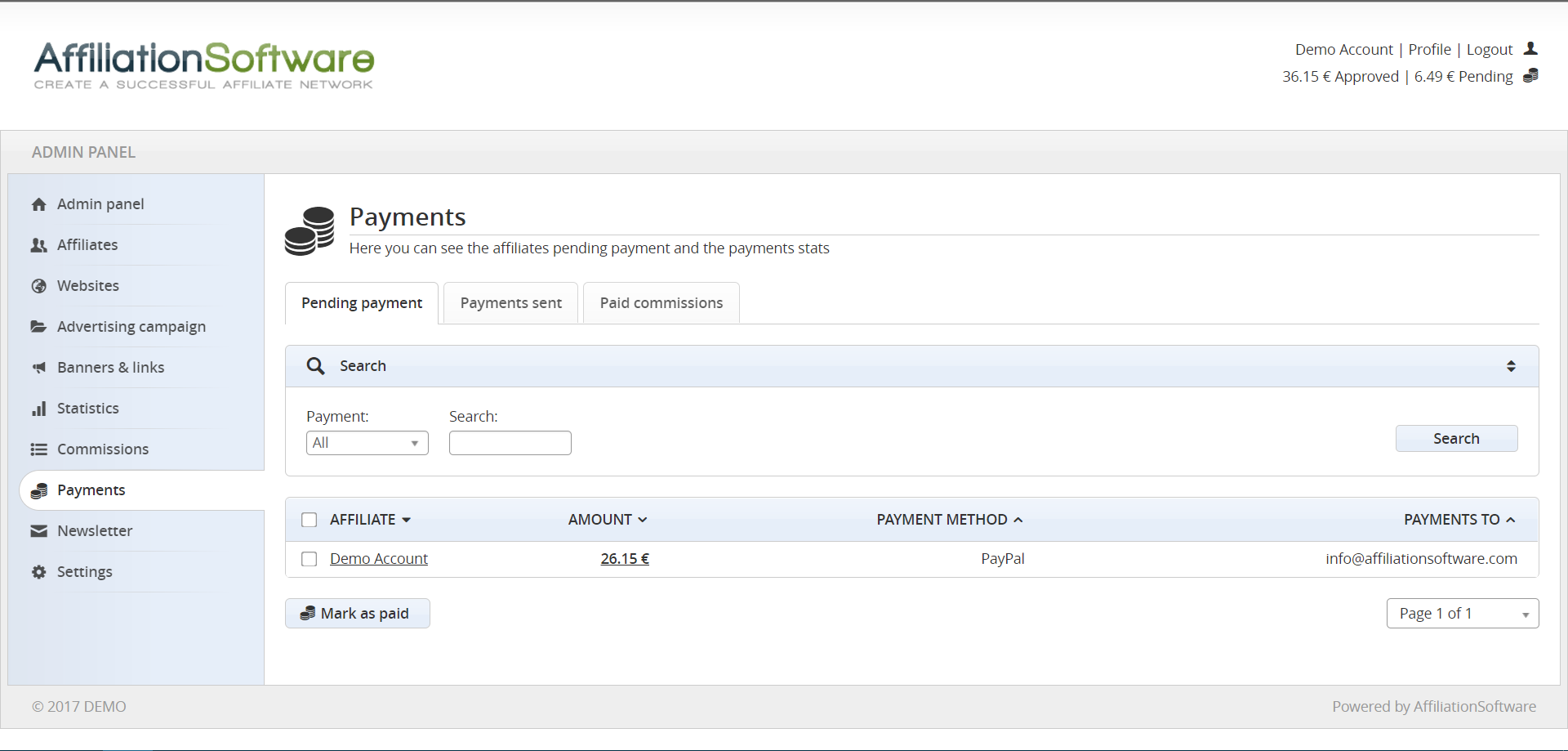 When an affiliate's approved commissions reach the minimum amount to receive a payment, it will be reported as "waiting for payment". At this point you can easily send him the payment and then click on "mark as paid" to mark all those commissions as paid. Payments are usually done once a month. If an affiliate has not reached the minimum payout amount, his approved commissions will be paid on the next month.
Admin Panel > Payments
» Learn more about managing payments
---
You may also be interested in: