How to manage banners and links
Banners and links are used by the affiliates registered to your affiliate program to promote your website and bring you traffic and sales.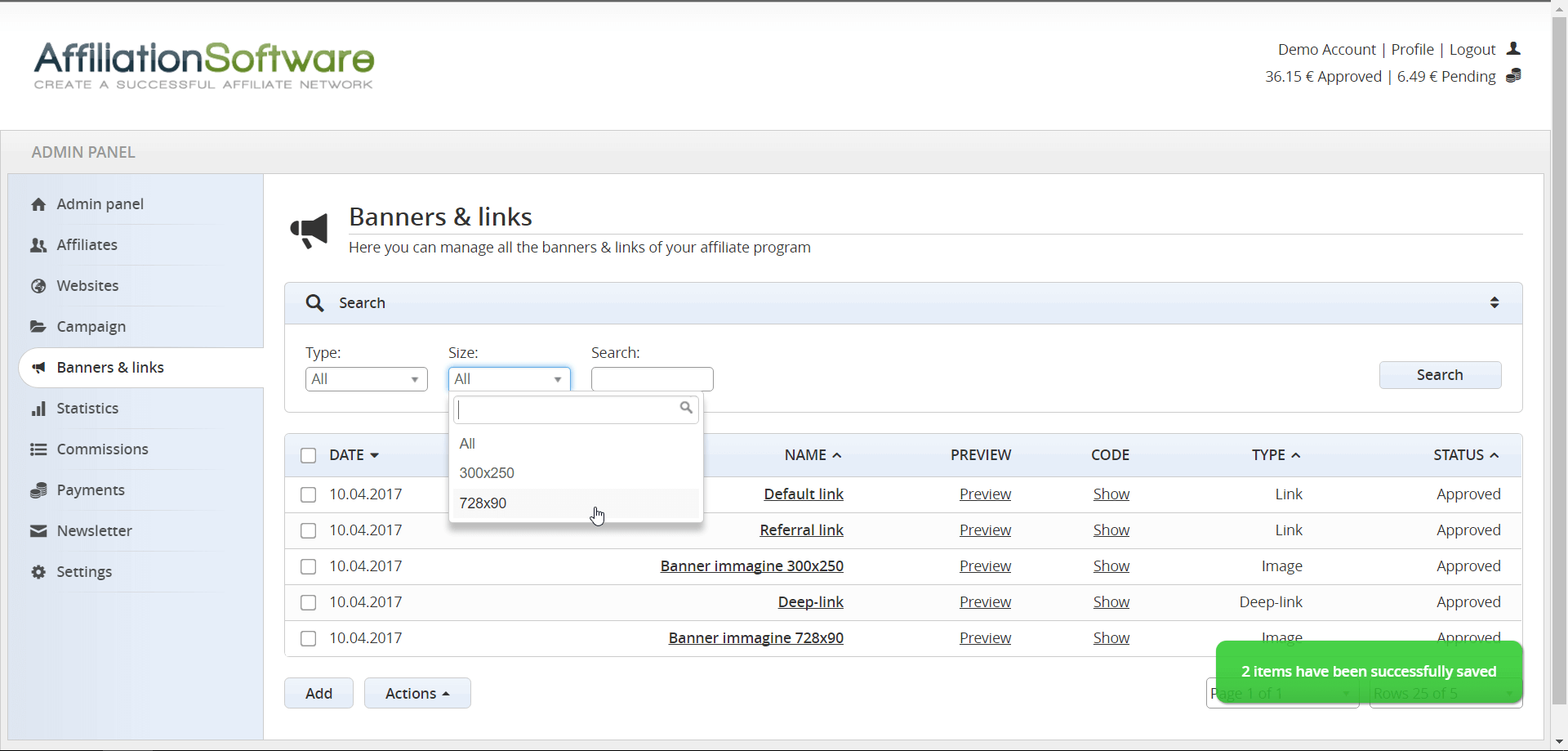 ---
How banners and links work
The affiliate program administrator can add unlimited banners and links directly from the admin panel.
Admin Panel > Banners & links
There are several types of Ads you can use in your affiliate program, like: image banners, video banners, links, deep-links, etc. Each one of them has some special features that can help you get the right audience.
Types of banners and links available
Each banner and link added in the affiliate program is available to affiliates from the "banner and link" page of the affiliate panel. Your affiliates can easily copy and paste the banner code, which already contains their reference, to promote your website or product. If someone clicks on an affiliate banner or an affiliate link and then makes a purchase, our affiliate software automatically recognizes the affiliate and assigns the right commission to him.
---
How to create a link
Log in to the Admin panel
Go to the Banners and links page
Click Add banner
Select Link as type
Enter the name of your choice (for example: link for product1)
Enter the destination URL (for example: http://www.site.com/product1)
Save the changes
---
How to create a banner
Log in to the Admin panel
Go to the Banners and links page
Click Add banner
Select Image as type
Enter the name of your choice (for example: link for product1)
Specify the banner size (for example: 468×60)
Enter the destination URL (for example: http://www.site.com/product1)
Enter the image URL or click the arrow on the right to upload an image
Save the changes
---
You may also be interested in: