Customizing the design of your affiliate program
We know how important your Brand is! AffiliationSoftware allows you to customize the design of the affiliate program in order to make it as similar as possible to the aspect of your website. Our affiliate software also offers White-label solutions.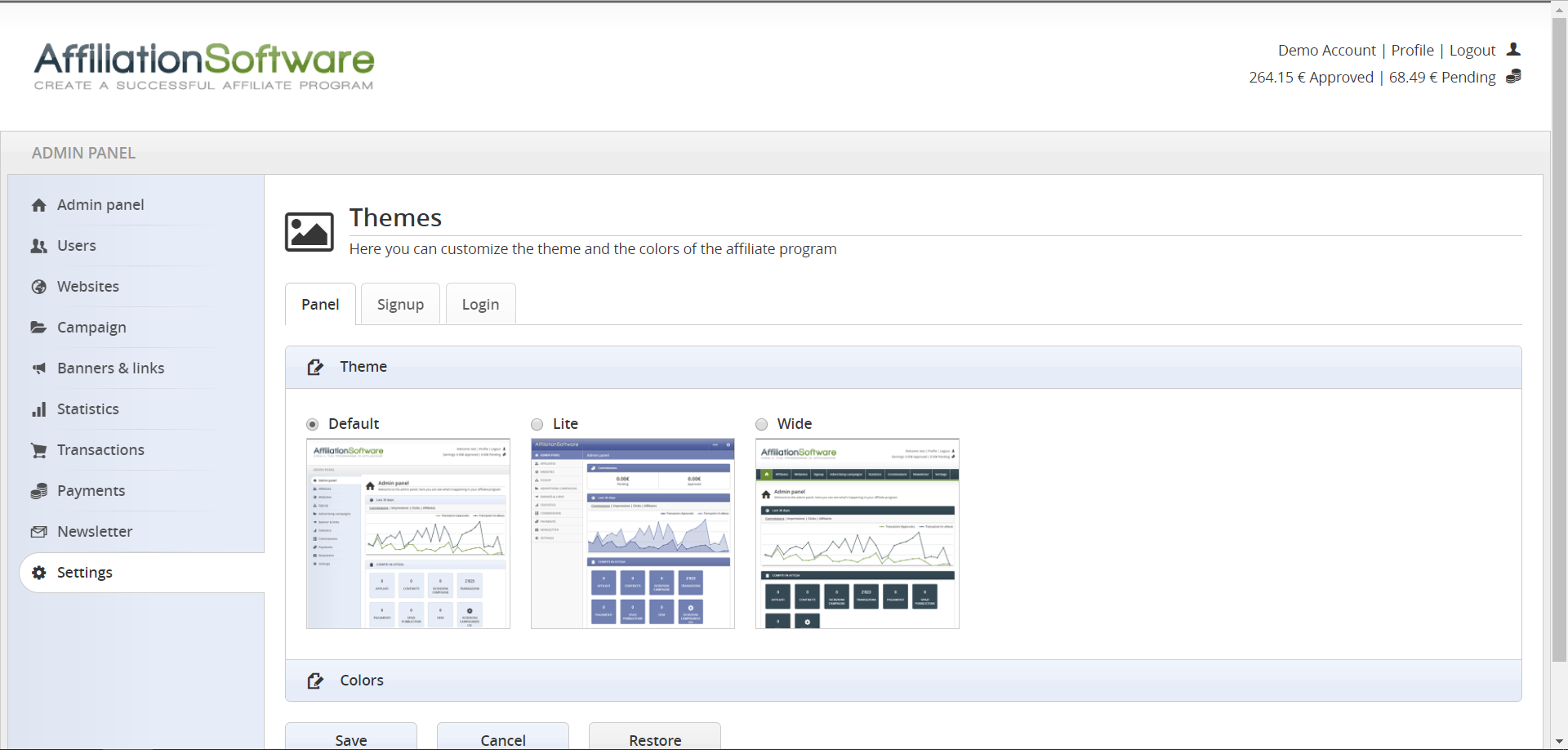 ---
Themes
AffiliationSoftware has 3 different themes: Default, Lite and Wide.
Each theme can be applied to the 3 different areas of your affiliate program (panels, signup, and login). All our themes are responsive and therefore accessible with any device, including smartphones and tablets!
To change the theme of your affiliate program go to:
Admin Panel > Settings > Advanced settings > Themes
---
Logo and colors
When you have chosen your favorite theme, you can customize it by inserting the logo of your site and changing its main colors. To customize a theme, select it, and then click on "colors".
To insert the logo of your site, just enter the URL of the image in the first field. If you want to customize the colors you can choose from those available in the palette or directly enter the HEX code of the color you want to use.
After changing the colors of a theme, you must clear the browser cache to see the changes. If you use Chrome as your browser, just click CTRL + SHIFT + R (windows), or CMD + SHIFT + R (mac).
If you want to restore the default colors of a theme, just click on the "Restore" button at the bottom of the page.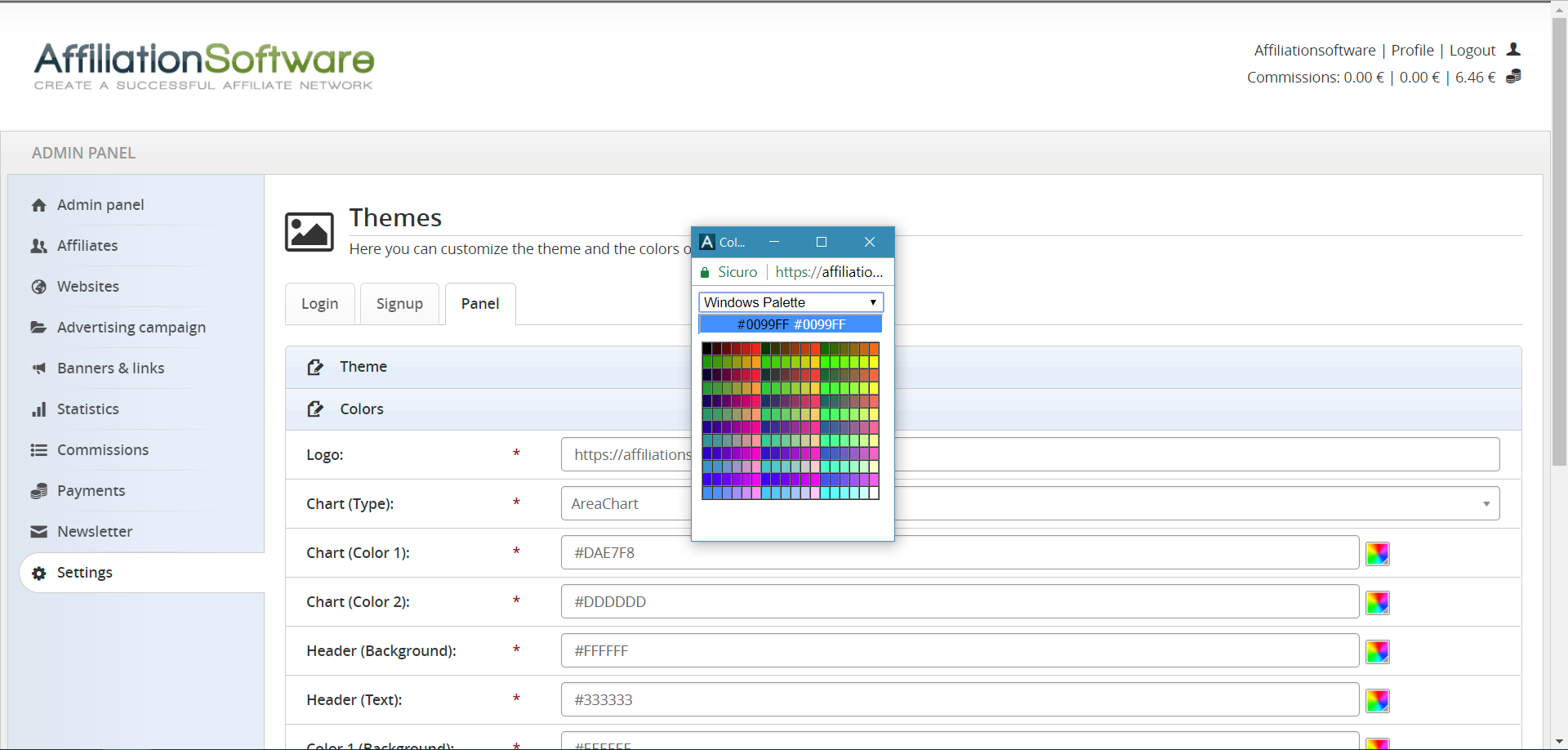 ---
White label
Branding Free (plugin)
The "Branding free" plugin allows you to remove the references to AffiliationSoftware from all the pages of your affiliate program, in particular the "Powered by AffiliationSoftware" link available at the bottom of each page.
Learn more
Domain / subdomain (plugin)
By pointing a domain or sub-domain of your property you can change the main URL of the affiliate program, then all the panels and all the banners / links, from "affiliationsoftware.com/sitename" to "subdomain.sitename.com" (at your choice).
Learn more
---
Advanced customizations
Custom CSS (plugin)
With the "Custom CSS" plugin you can further customize the designs of your affiliate program by overwriting the CSS rules in our themes. To use this plugin you need to have a good knowledge of CSS (Cascading Style Sheets).
Learn more
Custom theme (plugin)
Thanks to this service, our designers will create an ad-hoc theme for you, which reflects as much as possible the brand and the design of your website or your e-commerce.
Learn more
---
You may also be interested in: