How to filter traffic with GeoTarget
GeoTarget is used to filter traffic based on the user's country. If your website accepts only Italian customers, with AffiliationSoftware you can block all traffic that does not come from this country.
GeoTarget allows you to optimize your Pay per click investment and have more accurate reporting.
---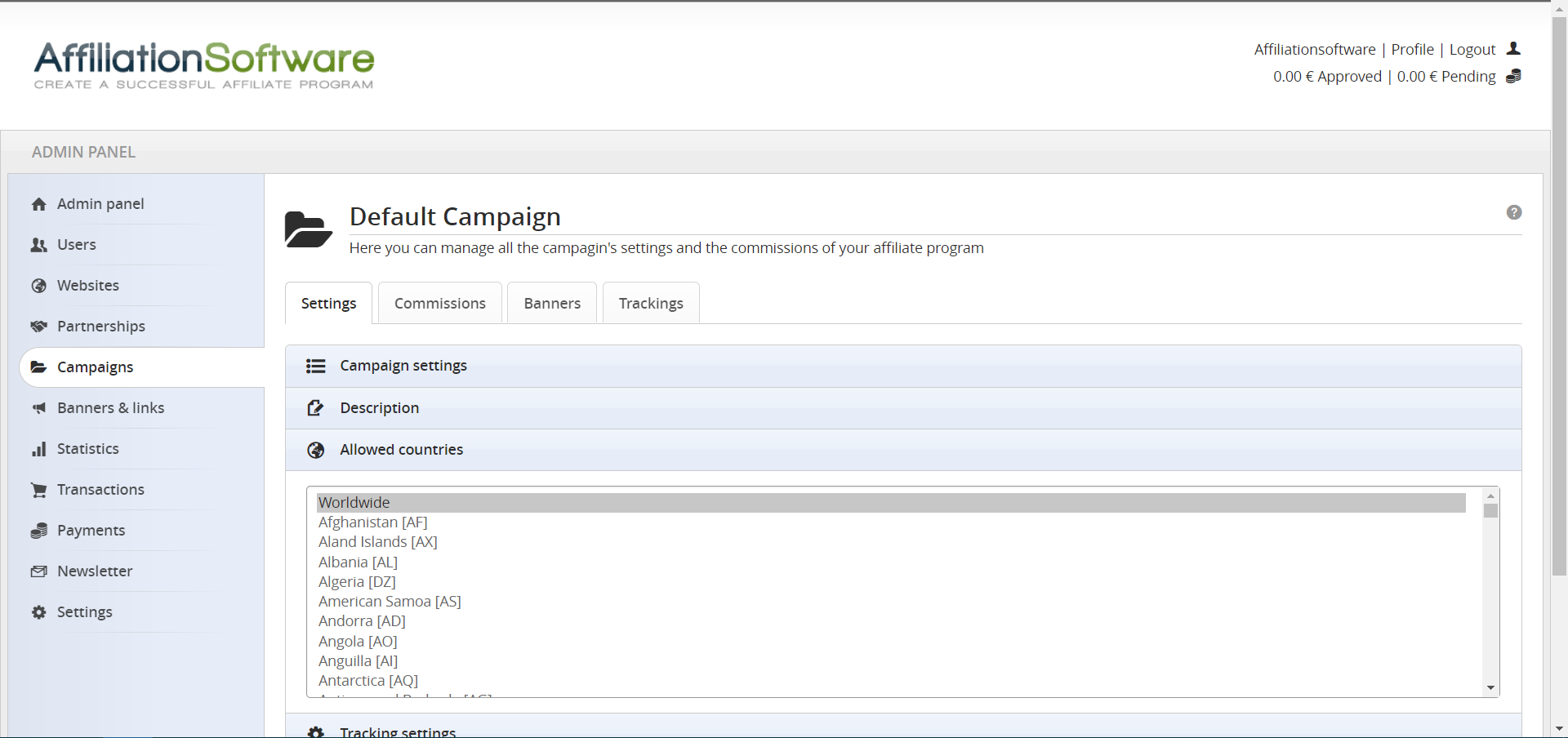 How to configure GeoTarget
To use GeoTarget make sure you have enabled the GeoTarget plugin from the settings page of the admin panel.
To enable GeoTarget on a campaign go to the page:
Admin panel > Campaign > Settings > Allowed countries
Then select one or more countries to allow traffic from and save (to select more than 1 hold down the CTRL key on your keyboard).
All non-selected countries will be automatically excluded and will not be able to use affiliate links.
If your campaign should accepts traffic from all over the world, just select "International".
---
You may also be interested in: