AffiliationSoftware panels
AffiliationSoftware is an affiliate software that allows you to create your affiliate program and track traffic and conversions of your users.
Your affiliate program has 3 panels. Each panel is intended for a different type of user. To access the panels just log in with the login details you received by email.
Admin panel
As administrator, only you can access to the admin panel. Here you can set up and manage your affiliate program.
http: //your-affiliate-program-url/admin
Affiliate panel
Where they access users who want to promote your site. They find the banners and links to use and can monitor their statistics in real time.
http: //your-affiliate-program-url/affiliate
Affiliate signup
Where the usres can sign up to become your affiliates and to promote your website. Registered users can access the affiliate panel.
http: //your-affiliate-program-url/signup
Tip
You can see all the panels available in the homepage of your affiliate program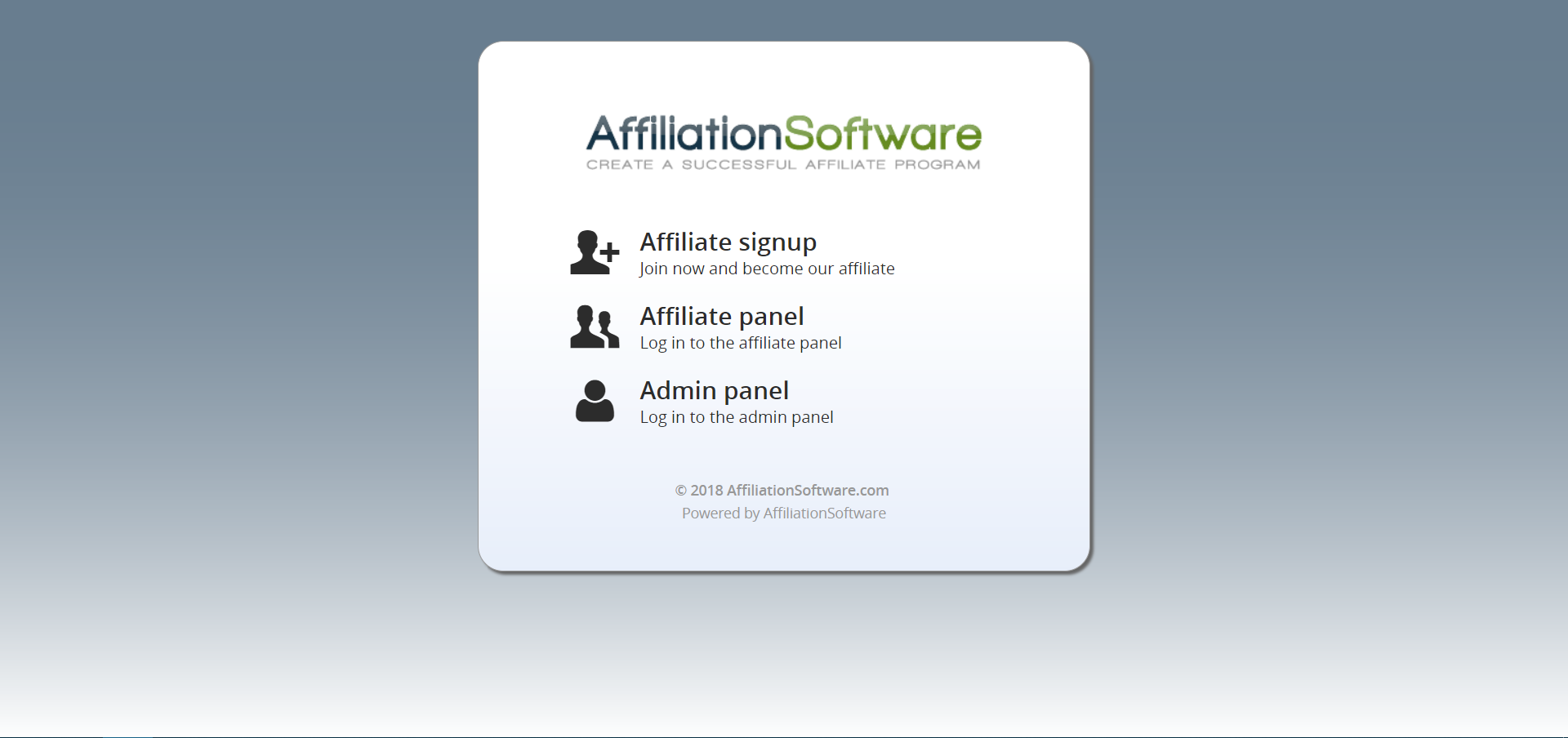 ---
You might be interested in