How to create an affiliate program for your website
You can create an affiliate program to have your website promoted by hundreds of affiliates, to increase your sales, and also to track the results achieved through affiliate marketing.
---
What do you need to create an affiliate program?
To create an affiliate program you will need an easy and effective affiliate marketing software. With an affiliate software you can manage all the users that are interested in promoting your website (in different ways, such as: banner display, content, social, email, etc). Choose the right software for you and create your own affiliate program. Make sure it is compatible with your CMS or the e-commerce platforms you sell on.

You will also need some ads, like banners and links, to add in you affiliate program. Your affiliate can use these ads to promote your website and track their statistics. You can hire a banner designer on Fiverr.
---
Requirements to create an affiliate program
Prepare your marketing plan. How much do you want to pay for each affiliate-referred sale? For example, you can reward an affiliate with a 10% per sale commission. Remember, a good marketing plan can make the difference.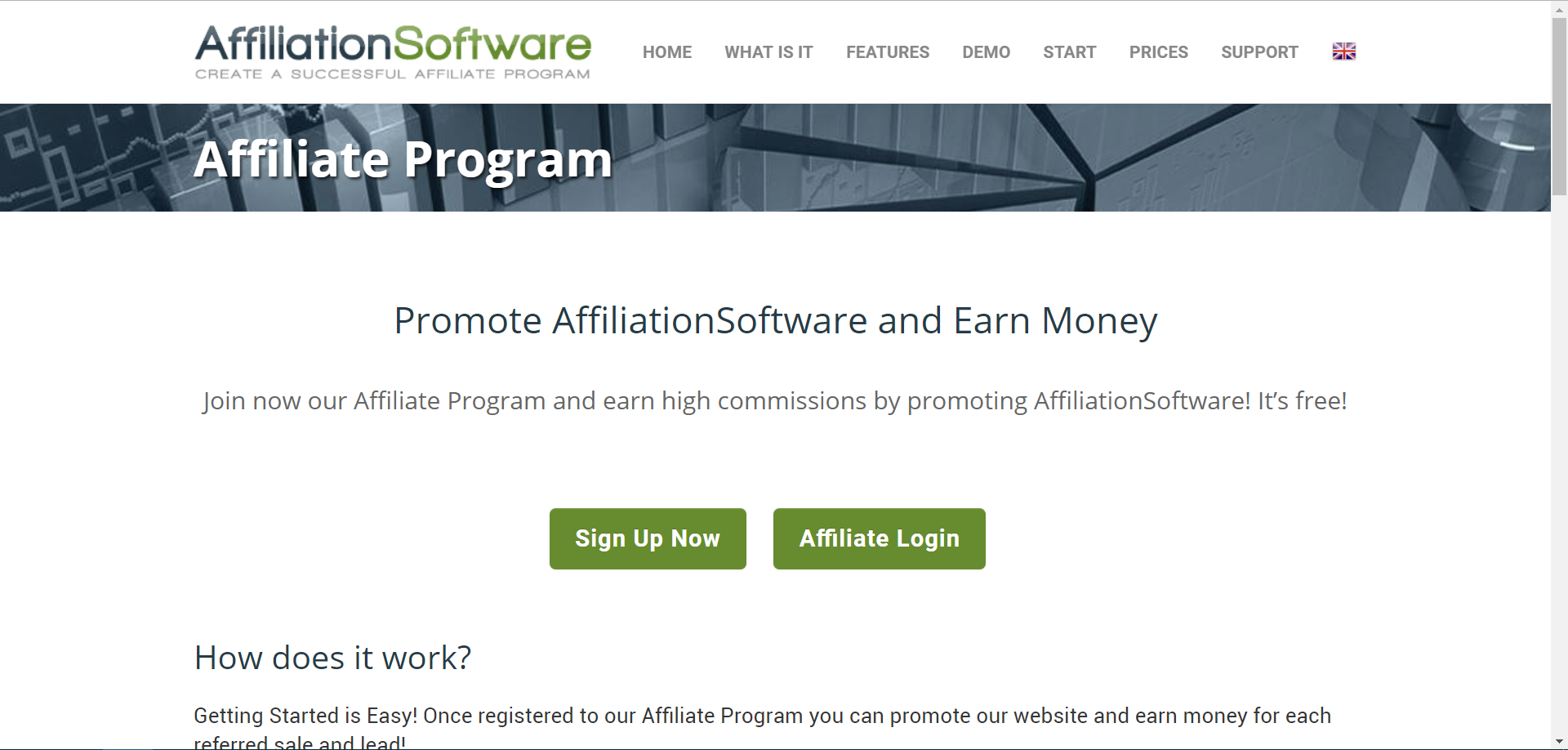 Another important thing is to create your affiliate program "terms of service" page, and a dedicated page on your website to introduce your new affiliate program. This page should also allow users to sign up and login to your affiliate program.
Take a look at our affiliate program page here.
---
Recruit your affiliates
Contact website and people of interest and invite them to join your affiliate program. A good idea is to start recruiting affiliates before launching the affiliate program. This way you will be ready to get started and have your website promoted.
Also, consider the multilevel commissions if you want to reward your affiliates for recruiting new affiliates and automatically grow your sales network.
---
You may also be interested in: