Find out how to create a successful Affiliate Program and increase your e-commerce sales with the power of Affiliate Marketing
On this page you will find 5 useful tips that will help you start your own Affiliate Program and take full advantage of Affiliate Marketing by creating successful partnerships to boost your e-commerce sales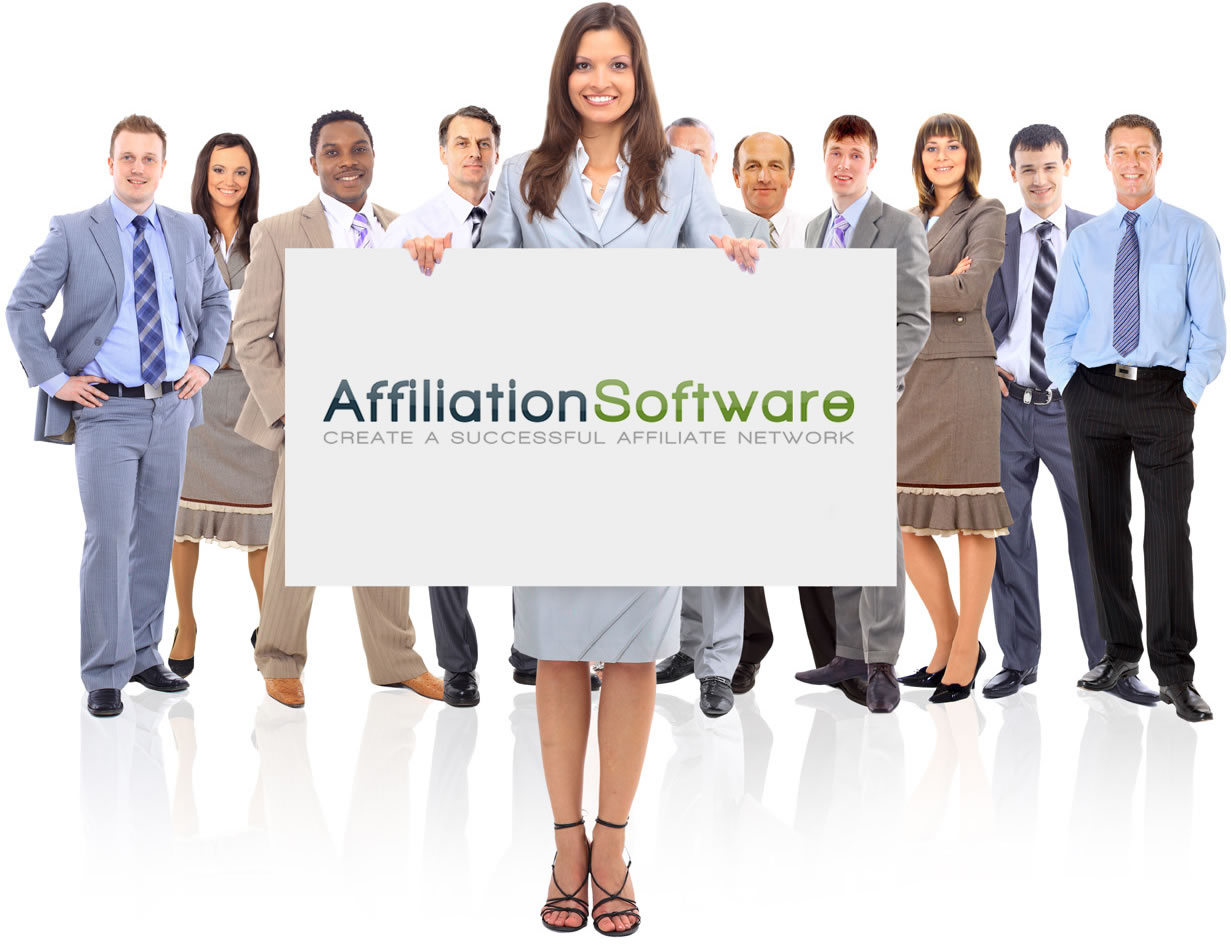 1. Create a profitable Marketing Plan
Choosing the right commissions is crucial to start a successful affiliate program and to boost your e-commerce sales. Many people want to pay as little as possible and use very low commission rates, this will discourage and stop affiliates from bringing you good results. Always remember that the affiliates' goal, like yours, is to earn money. For this reason, they have to be motivated to promote your products. If you create a good marketing plan, the affiliates will be much more likely to sign up to your affiliate program and promote your e-commerce. The secret to create a good marketing plan is to find the right compromise between your earnings and the affiliates' earnings. The higher the commissions are the more affiliates will promote your products, guaranteed! With AffiliationSoftware you can set up unlimited commissions' segments and use them to reward the affiliates that bring more sales to your site.
---
2. Choose attractive Ads
Another important thing to improve your affiliate program are the ads you provide to your affiliates for all the products you want to advertise. Ads are banners and links that the affiliates use to bring you traffic and sales. These will attract users to your site, so they have to be perfect. You don't need to create hundreds of banners; you just need at least 1 or 2 groups of well-designed banner with different sizes. Not all affiliates use the same placements for their promotion, some use horizontal banners, others vertical banners, and so on. Depending on how you want to get new potential customers, you can create different banners for your best products or for special offers available on your website. A deep link, on the other hand, allows affiliates to choose which product they want to advertise and that's very useful in the case of targeted reviews and article marketing. Also, don't forget to provide links to share on social networks. With AffiliationSoftware you can provide to your affiliates over 12 different types of ads, including banners, video banners, hover banners, links, social links, deep links, DEMs and much more.
---
3. Select the best affiliates to create winning partnerships
A common error to avoid when you manage an affiliate program is to accept all affiliates who sign up. Especially at the beginning when you have few affiliates, it's almost spontaneous to accept them all, and that's a huge mistake! Non-targeted affiliates will almost certainly bring little traffic or bad quality traffic with no chance of converting them into sales. Let's say that your e-commerce sells shoes and that the affiliate's blogs talks about cars, you will understand that the blog's users won't be particularly interested in your products. For this reason, you must carefully select all the affiliates to create a strong sales network. Our advice is to look for affiliates dealing with topics related with your e-commerce. With AffiliationSoftware you can create a custom field in the sign-up page to ask the user how he wants to promote your site, and then choose whether to accept the affiliate registration or not.
---
4. Train your affiliates and communicate with them
Not all affiliates are experts! Some of them may have good websites or blogs created with CMS' such as WordPress but they don't know where to place your banners and links. Others may be attracted to your marketing plan, but once registered they do nothing. Contacting the new affiliates, and explaining them how to use your affiliate program and how to promote your e-commerce is a good strategy to active them and consequently to increase traffic and sales. Another good idea is to keep your affiliates active by sending monthly newsletters about your new ads or new offers available. AffiliationSoftware has a newsletter system with automatic weekly and monthly reports, and also the possibility to create internal pages with detailed instructions to explain what the affiliates should do to start.
---
5. Automatically recruit new affiliates with multi-level marketing
Did you know that once started your affiliate program can grow by itself? Setting up referrals and multi-level commissions can encourage your affiliates to promote, in addition to your e-commerce, your affiliate program as well! If you enable the multi-level system, any user who joins the affiliate program through an affiliate automatically becomes his sub-affiliate. When a sub-affiliate refers a sale it earns a commission and his sponsor earn a multi-level commission. This method allows you to constantly increase your sales network. The simplest and most secure solution (in terms of investment) is to use a level 2 sale commission. AffiliationSoftware allows you to set referrals and multi-level commissions, up to 10 levels!
---
BONUS: Convert your customers into affiliates
When you've just started your affiliate program you don't have many affiliates, but you will definitely already have some customers who've purchased your products and that may have been very impressed. So why not ask them if they are interested in becoming affiliates, promoting your website to their friends and earn for each sale? I can assure you it's a great way to start! Just tell them about your affiliate program, they just have to sign up and share a link, or use AffiliationSoftware's "Tell a friends" feature!
---
Related resources